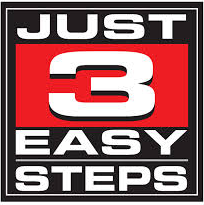 STEP 1: Complete the Carrier Application Form and Carrier Survey
STEP 2: Read the Carrier Agreement and accept the Terms and Conditions
STEP 3: Email or fax a copy of your W-9 and *Certificate of Insurance

Insurance Requirements:
Automobile Liability ("AL")
Minimum per Truck
$1,000,000
Motor Truck Cargo ("Cargo")
1 Car Hauler
$50,000
2-3 Car Hauler
$100,000
4 Car Hauler
$150,000
5+ Car Hauler
$250,000
* The certificate must show the cargo insurance deductible, and list CarsArrive as "Certificate Holder".

Please note: Insurance policies with a binder, declarations certificate or invalid policy numbers (TBA or TBD) will not be processed. We do not accept insurance company statements or invoices.